---
The articles and booklets provided here have been generously donated by the authors or publishers for the purpose of educating animal owners and  veterinarians. Some of the articles were written some time ago, but the information is still  very relevant.
Please feel free to download and distribute them to others but please also credit the source of these materials.
---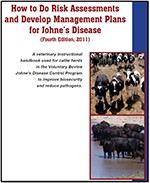 Risk Assessment tools for dairy herds – 2011 versions.
Instructions and forms created by the U.S. National Johne's Working Group.
These two documents are the official risk assessment tools used in the U.S. to assist dairy producers identify and rectify management practices that allow transmission of Johne's disease in dairy cattle herds. These forms can be used unofficially by producers to gauge their herd management as it relates to Johne's disease prevention and control. These same forms are used by Johne's Certified Veterinarians to perform official herd risk assessments and generate herd plans. These forms are filed with the appropriate state Designated Johne's Coordinator (DJC). If approved by the DJC, the herd is considered enrolled in the U.S. national Johne's program.
Download each of the documents as pdf files by clicking on their name:
How to do Risk Assessments and Management Plans for Dairy and Beef Herds (24 pages, 238 KB)
Handbook for Veterinarians and Dairy Producers (9 pages, 365 KB)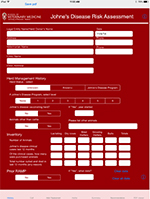 These risk assessment forms have been converted into an App for iPads making the process of assessing dairy  herds quick, easy and paperless. This link leads you to the Johne's Risk Assessment and Management Plan (RAMP) App information. There you will find several other Apps for herd health monitoring at the University of Wisconsin, School of Veterinary Medicine, Food Animal Production Medicine website.
This link takes you directly to the App which available in the iTunes App store.
This materials have been approved for distribution and use by the National Johne's Disease Working Group (a subcommittee of the United States Animal Health Association, Johne's Disease Committee) and provided by the National Johne's Disease Education Initiative which is underwritten by USDA/APHIS/VS.
---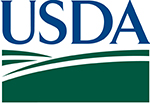 U.S. Uniform Program Standards for the Voluntary Bovine Johne's Disease Control Program
U.S. Dept. Agriculture, Animal and Plant Health Inspection Service. September 1, 2010
This 40 page document describes the definitions, rules and regulations for the U.S. program to control Johne's disease. This is a cooperative state-federal program administered by states and supported by agriculture industries and federal (U.S.) government. The objective of this program is to provide minimum national standards for control of Johne's disease.
Click here to download this 40 KB pdf document.
---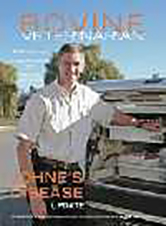 Johne's disease still a concern: NAHMS Dairy 2007 indicates awareness high, but national epidemic continues.
Jim Carlton, Bovine Veterinarian October 2008.
Four experts comment on NAHMS Dairy 2007 and the growing epidemic. This article also discusses the latest information on Johne's disease diagnosis, control and costs.
Click here to download this 418 KB pdf document.
---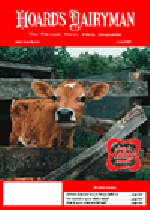 How Johne's hurts you in the pocketbook
Jason Lombard, DVM, Hoard's Dairyman, June 2006
A large USDA study involving 7,879 dairy cows from 38 herds in 16 states showed that Johne's disease causes a 1,000 to 6,000 pound reduction in milk production. The degree of milk loss was related to the level of fecal shedding of MAP bacteria and the level of antibody as indicated by the numerical value of the ELISA test on blood samples. These cows are also culled from the herd sooner and so have a much lower lifetime milk production record.
Click here to download this 178 KB pdf document.
---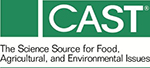 CAST Issue Paper: Johne's Disease in Cattle
Council on Agriculture, Science and Technology Task Force, May 2001.
The Council on Agricultural Science and Technology (CAST) has published an issue paper (number 17, May 2001) titled "Johne's Disease in Cattle". The report summarizes the status of bovine Johne's disease in the USA. This 10 page report prepared by seven member task force and reviewed by a panel of three independent experts is a concise overview of the current situation in the U.S.
Click here to download this 70 KB pdf document.
---

Johne's Disease: What's the best test?
Michael T. Collins, DVM, PhD, Western Dairy News, February 1, 2007
This article summarizes consensus recommendations of five U.S. experts on which diagnostic test to for each of six different situations. The article is a lay synopsis of the more comprehensive Special Report published in the December 15, 2006 issue of the Journal of the American Veterinary Medical Association.
Click to down load this 2 page 457 KB pdf document.
---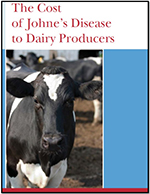 The Cost of Johne's Disease to Dairy Producers
The National Johne's Education Initiative
The National Johne's Education Initiative, with financial support from IDEXX Laboratories, Inc., has developed a simple tool for estimating the cost of Johne's disease for commercial dairies. This brochure describes how to make the cost calculations for your own herd.
Click here to download this 16 page 599 KB pdf document.
---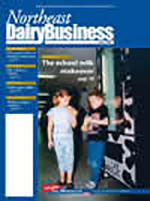 Waste milk, milk replacer or pasteurized waste milk?
Bill Stone, Northeast Dairy Business, June 2004
This excellent article describes the biosecurity benefits and costs of each method of feeding calves. A table nicely compares the estimated time to recover pasteurizer purchase costs and operating expenses for farms having 50 to 1,000 calves per year. Seven research papers on pasteurizers are listed for those wanting to read more.
Click here to download this 2 page, 110 KB pdf document.
---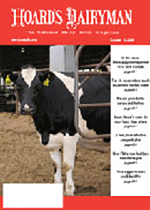 Some Johne's Cows do More Harm Than Others
Terry Fyock, Robert Whitlock, and Raymond Sweeney, Hoard's Dairyman, October 2009
This one page article describes that some cows are "super-shedders" of MAP bacteria. This cows excrete 100 to 10,00o times more MAP bacteria per gram of manure than other MAP-infected cows. Thus, it is a top priority to identify and cull these cows for a successful control program. Fortunately, super-sheeder cows are strongly positive on manure test  by PCR and blood tests by ELISA.
Click here to download this 1 page 360 KB pdf document.
---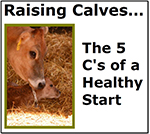 Raising calves – The 5 Cs of a healthy start
Dr. Sheila McGuirk, School f Veterinary Medicine, University of Wisconsin and the Wisconsin Milk Marketing Board (now called Dairy Farmers of Wisconsin), July 2009
Good calf rearing practices are essential for Johne's disease control. This brochure explains five critical aspects of raising calves: the 5 Cs – Colostrum, Calories, Cleanliness, Comfort, and Consistency.
Click here to download this 2 page, 180 KB pdf document.
---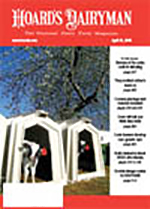 They tackled Johne's head-on
By Sarah Jackson, Hoard's Dairyman, April 25, 2008.
This farm decided to take on Johne's disease and reduce its grip on their herd . . . and it worked in a big way. Read this story about a successful Johne's disease control program carried out with financial support from the Wisconsin Milk Marketing Board, the USDA-APHIS-VS, and the University of Wisconsin-Madison.
Click here to download this 1 page 178 KB pdf document.
---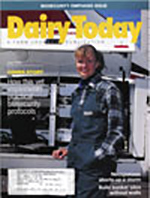 Practical protocols – To minimize and eliminate diseases while expanding
Paula Mohr, Dairy Today, July 2000.
Veterinarian Sarah Overby and owners of the Wilerding Dairy, Freeport, Minnesota describe their biosecurity plan to avoid bringing Johne's disease into their herd when expanding it from 120 to 350 cows.
Click here to download this 2 page, 108 KB pdf document.
---