ECO-FRIENDLY WAY TO KILL MAP
2020-08-02 15:49:18
Dr. Judy Stabel and colleagues from the USDA-ARS-National Animal Disease Center, Ames, Iowa, USA compared new plant-based disinfectants to the more traditional phenolic and quaternary ammonium disinfectants in ability to kill MAP. Their publication appears in the September 2020 issue of the Journal of Microbiological Methods. This is a useful explanation of disinfectants for MAP and shows the contact time required for 100% killing, which is longer than for most microbes.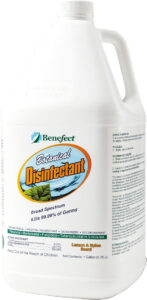 Abstract
Mycobacteria are difficult to kill due to the complexity of their cell wall. Further, Mycobacterium avium subsp. paratuberculosis (MAP) has one of the more elaborate cell wall compositions of all the mycobacteria. As a working pathogen within a research laboratory setting or as an environmental contaminant shed in the manure from infected animals, MAP is highly resistant to typical disinfectants. In the past, the most successful disinfectants to kill mycobacteria were based upon phenolics, harsh compounds that can break down the lipids within the cell wall. New disinfectants have been developed that are less toxic to the environment, however, it is unknown how well they perform compared to more traditional disinfectants. In the present study, we present comparative data on the utility of a commercial eco-friendly disinfectant, Benefect®, compared to Amphyl®, a phenolic-based disinfectant, and Lysol®, a quaternary ammonium-based disinfectant, to kill MAP in pure culture, tissues, and manure. Results demonstrated that Benefect was highly effective with up to 100% kill of MAP within 30 min in all experiments, paralleling results obtained with Amphyl. Lysol performed the most poorly, requiring longer contact times to kill MAP. These results suggest that natural, nontoxic ingredients can be used to disinfect even hearty pathogens such as MAP effectively, both within the laboratory and on-farm.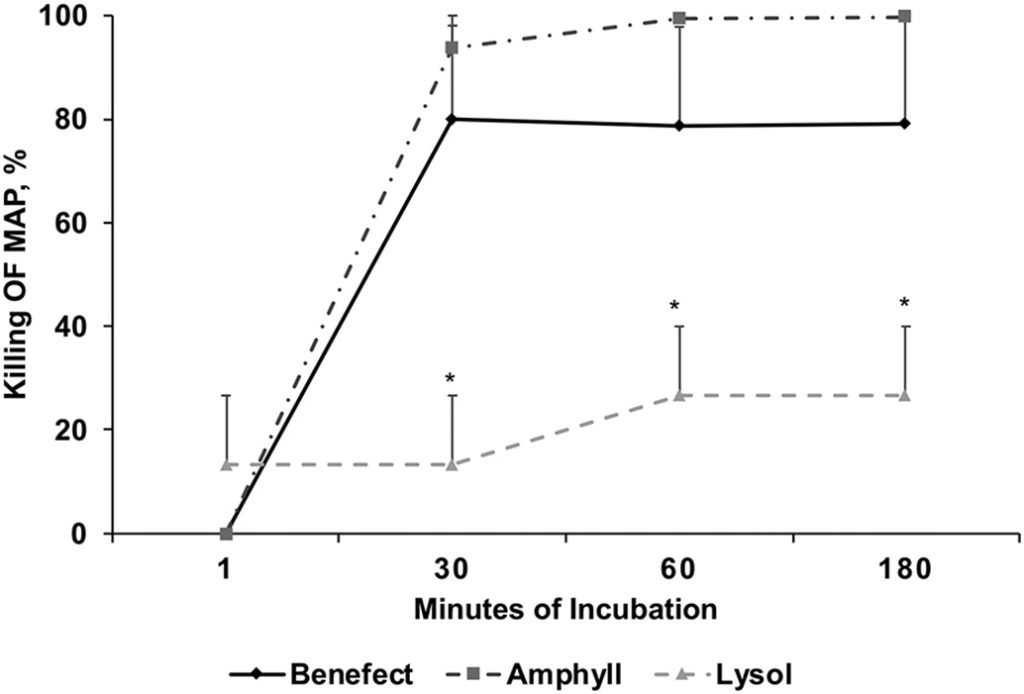 Comment: One of the more common questions from animal owners concerns disinfection of animal facilities after discovery of a MAP-infected animal. This new research gives a new and safer option for disinfection. Thank you Dr. Stabel!
---
ANTI-MAP FOR KIDS WITH CROHN'S
2020-07-25 15:48:07
Drs. Agrawal, Hamblin, Clancy & Borody from the Research Department, Centre for Digestive Diseases, Five Dock, NSW, Australia describe successfully treating Crohn's disease in children with anti-MAP antibiotics. Their publication, titled "Anti-Mycobacterial Antibiotic Therapy Induces Remission in Active Paediatric Crohn's Disease" appears in the July 24, 2020 issue of Microorganisms.
Abstract
Crohn's disease is increasing in incidence and prevalence in younger people and is of a particularly aggressive nature. One emerging treatment targets Mycobacterium avium paratuberculosis (MAP), an organism implicated in the causation of Crohn's disease. This study reviewed a cohort of paediatric patients with active Crohn's disease treated with Anti-Mycobacterial Antibiotic Therapy (AMAT). Sixteen paediatric patients, the majority of whom had failed conventional immunosuppressive therapy, were treated with AMAT. Endoscopic remission was scored using the Simple Endoscopic Score for Crohn's Disease and clinical remission was assessed using the Weighted Paediatric Crohn's Disease Activity Index (wPCDAI). Inflammatory blood markers were also routinely recorded. Patients were followed up clinically and endoscopically during treatment after an average of two months (range 1–6) and 17 months (range 2–49), respectively. A significant reduction in both scores assessing clinical improvement (p < 0.001) and mucosal healing (p < 0.0078) was observed at these timepoints; 47% of patients had achieved clinical remission and 63% endoscopic remission. Haemoglobin and serum inflammatory markers normalised for more than 50% of the cohort by six months of treatment. No adverse effects were reported throughout treatment. This is the first report of Anti-Mycobacterial Antibiotic Therapy offering a safe and efficacious therapy for paediatric patients with Crohn's disease. Further larger randomised studies are required in order to validate these findings.
Author's Conclusions:
Despite a well-documented aggressive disease presentation and a recent exponential rise in the incidence of paediatric CD, fewer therapies are available in children when compared to the adult population. We examined the safety and efficacy of a combination antibiotic regime consisting of rifabutin, clofazimine and clarithromycin targeting MAP, a proposed contributing factor in the pathogenesis of CD. This study provides a valuable and novel proof of concept regarding the applicability of AMAT to a broad range of clinical presentations in paediatric Crohn's disease patients. We report no significant side effects as a result of a dose escalated, sustained antibiotic regimen and suggest that AMAT may be more efficacious in the treatment of childhood onset compared with adult onset CD. Furthermore, we observed a notable trend, which proposes that the extent of prior immunosuppressive therapy may predict a longer treatment course with AMAT. Future targeted and more robust RCTs should also focus on sub-populations in terms of disease severity, extent of prior treatment and the time since initial diagnosis prior to the commencement of AMAT.
Comment: Read this for more about MAP in food and water and a list of 29 references to scientific literature. Given the weight of evidence and the severity and magnitude of potential human health problems, the precautionary principle suggests that it is time to take actions to limit "as low as reasonably achievable" human exposure to MAP. Only by controlling MAP in food producing animals can we stop the ongoing exposure of humans to MAP through the food supply.
---
FARMER & DVM VIEWS ON JD
2020-07-20 17:31:07
Dr. Philip Robinson, School of Veterinary Medicine, College of Medical, Veterinary and Life Sciences, University of Glasgow used social science methods to explore farmer and veterinarian attitudes about Johne's disease control in the UK. The publication titled "'They've got to be testing and doing something about it': Farmer and veterinarian views on drivers for Johne's disease control in dairy herds in England" appears in the September 2020 issue of Preventive Veterinary Medicine. The article also succinctly describes the UK's National Johne's Management Plan (NJMP).
This is one of the most interesting articles I have read is quite some time. It is filled with quotes from the dairy producers and veterinarians who were interviewed in conducting this study. There are many valuable lessons for how to motivate people and operate an effective national JD control program.
Must reading for everyone!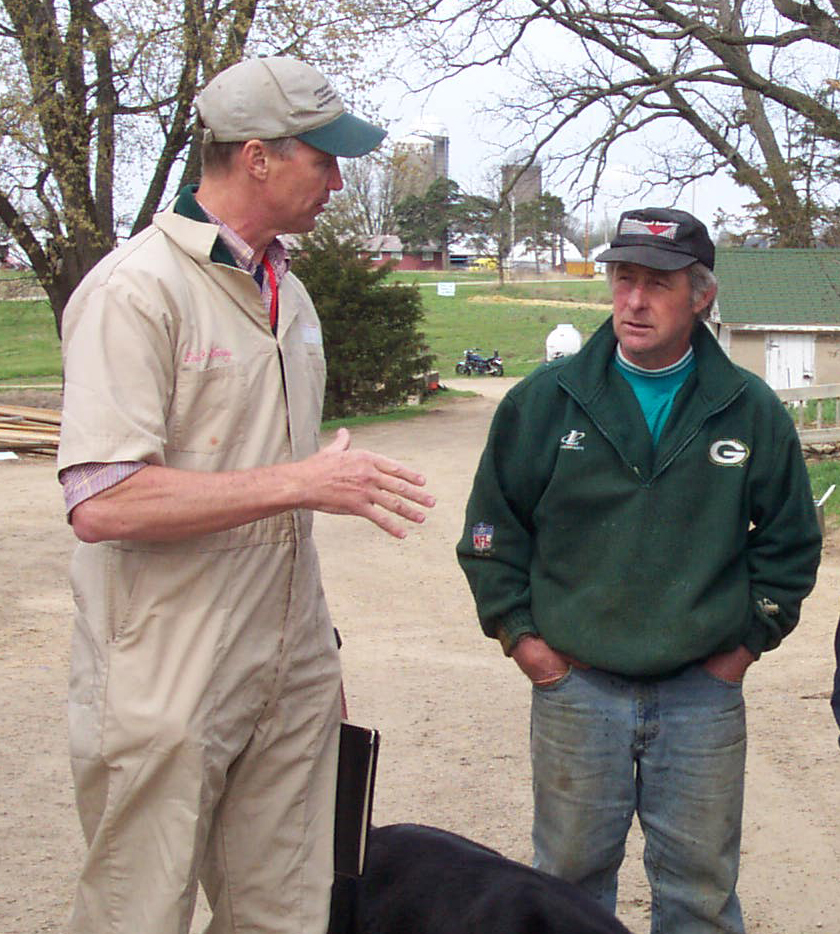 Abstract
There needs to be an understanding of the reasons why key stakeholders engage in disease control efforts if disease is to be successfully and sustainably controlled. It is increasingly recognised within veterinary epidemiology and policy making in animal health that these 'people factors' are important influences on the success or otherwise of animal disease control programmes. Research methodologies adopted from the social sciences offer ways to understand this important dimension through investigating the attitudes and opinions of the key actors involved. The study reported in this paper, based on qualitative interview research, investigates the views of dairy farmers and cattle veterinarians on the drivers and incentives for controlling Johne's disease in English dairy herds. Twenty semi-structured interviews involving 17 dairy farmers and seven veterinarians were conducted in two dairy-intensive regions of England. The findings demonstrate the varied influences of veterinary advice and encouragement; appreciation of the economic cost of the disease at herd level; a voluntary national control plan; and fear of a future consumer food scare as the main reasons to engage in Johne's disease control on dairy farms. The study demonstrates how a combination of a voluntary industry-led control scheme, compulsory participation through retailer and processor contractual requirements, and threats of reputational harm and market loss have strongly influenced farmer and veterinary behaviour in relation to Johne's control without statutory involvement. The findings illustrate the importance of considering the political economy and societal impact of animal disease.
Author's Conclusions
Johne's disease control in dairy herds in England is not just about the trust that farmers have in the veterinary disease control advice of their veterinarians and whether it spurs action, or the relative economic merits of improving dairy herd health at the individual farm level. Rather, Johne's control drivers would appear to be strongly influenced by wider industry concerns focused on the health implications of a possible causal association between MAP infection and Crohn's disease in humans mediated through dairy cattle or dairy products. The findings illustrate the benefits of considering the wider political economy and potential societal impact of animal disease, and how these dimensions can also influence motivations for disease control, as argued in the introduction to this paper. The study raises interesting questions about the relationships between the roles and responsibilities for the control of endemic disease in food animals, food safety, and public and private goods in a global marketplace, and whether non-regulatory approaches by commercial private sector organisations are as effective, or even more effective, in raising animal health standards compared to statutory regulation. The relative socioeconomic and political merits of statutory, public-private partnerships, or privately funded animal health initiatives for endemic livestock diseases is an area which deserves further interdisciplinary research attention within the fields of veterinary epidemiology and animal health economics.
Commentary – some of my favorite quotes in the publication:
From and exasperated veterinarian:
'I can think of a great example: this man has a [supermarket] contract, so he has to do Johne's testing - it's obligatory for him. He loses clinical Johne's cows hand over fist, and every single time I go there to look at a sick cow that's dropped its milk [I say] … "Is it on the Johne's list?" [He says]:"I haven't looked." So he does the recording because his milk buyer tells him he has to, but he's making no effort, even though he's losing … 5% of the herd a year to clinical Johne's.' (Int B04, veterinarian)
From a motivated veterinarian:
'Yeah, it's just something I feel passionate about, and it's something I can see being a real issue. I also like my job, and I want my clients to be there in ten years' time, and this could be a make or break for a lot of people.' (Int B11, veterinarian)
From a farmer on his motivation:
'AHDB (British farmer levy board) tell us it costs £1800 to rear a heifer to calving now. What's the point in rearing a Johne's heifer and spending £1800 on her when you might as well shoot it, or sell it and let someone else have the hassle? It doesn't make sense - it's hard enough farming as it is without knowingly rearing unhealthy animals.' (Int A09, dairy farmer)
There are many many other interesting quotes and summary ideas about JD control in this important publication. Read it!
---
DAIRY: ELISA ON SERUM VS MILK
2020-07-13 18:30:15
M.S.A. Faruk and colleagues from the Department of Animal Science and Technology, Sunchon National University in Korea describe a novel study on the kinetics of antibody production in dairy cattle. The article is titled: Longitudinal Study of Mycobacterium avium Subsp. paratuberculosis Antibody Kinetics in Dairy Cattle Using Sera and Milk throughout the Lactation Period and was published in the journal Veterinary Sciences 30 June 2020.
Abstract
Mycobacterium avium subsp. paratuberculosis (MAP) is the causative agent of Johne's disease in dairy cattle populations around the world. The objective of this study was to evaluate MAP antibody kinetics in serum and milk samples throughout the lactation period in dairy cattle. The samples were collected simultaneously from eight MAP-positive and two healthy MAP-negative (control group) cows. The MAP antibody was detected by using serum and milk ELISA. The serum and milk MAP antibody titers fluctuated between the positive and negative cut-off values in this study. Specifically, cattle with low MAP antibody titer (<100) showed fluctuation between the cut-off values. Variable changes of MAP antibody titer were also observed after parturition. Between the serum and milk MAP antibody titers, there was a positive correlation (R2 = 0.5358) observed throughout the assessment period. The milk MAP ELISA test had low diagnostic performance in cows with low MAP titer due to its weak correlation (R2 = 0.0198). Finally, this study suggest that the periodic MAP ELISA test is recommended for the application of Johne's eradication program due to the fluctuating nature of MAP antibody kinetics.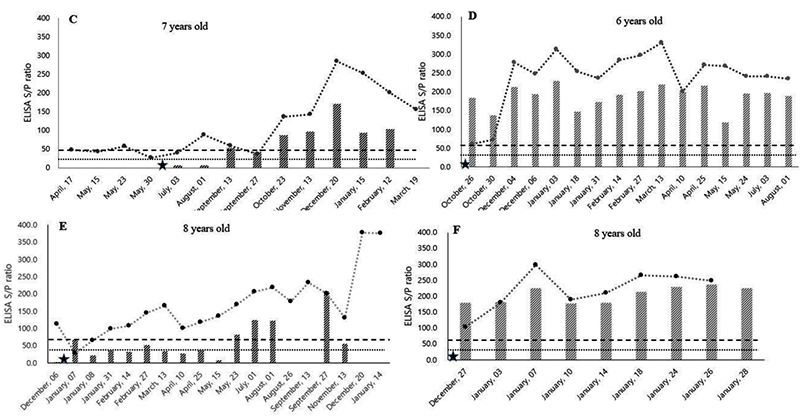 Conclusions of the authors
MAP antibody titers fluctuated in both serum and milk samples over the year, with the fluctuations occurring near the MAP-positive and MAP-negative cut-off borderline. These fluctuations make it difficult to diagnose a MAP-positive cow by only a single time measurement. The study result indicates that periodic MAP screening in a dairy herd is needed due to the fluctuating trend in MAP antibody level. In addition, the serum MAP antibody levels were gradually increased in high MAP antibody titer (>200) cows after parturition. However, some cows showed steady-state or decreasing trends in MAP antibody levels in low titer (<100) cows after parturition. There was a significant relationship between serum and milk sample results in cows with high MAP antibody titer (>200), but a weak relationship in cows with low (<100) MAP antibody titer. This weak agreement between serum and milk samples in low MAP antibody titer cows is indicative of low diagnostic performance of the milk MAP ELISA. Finally, the results of this study suggest that those farms applying Johne's disease eradication programs should list cows as potentially MAP positive if their antibody titer lies near the Vet. Sci. 2020, 7, 81 9 of 10 cut-off value and periodic MAP ELISA testing is recommended due to the fluctuating nature of MAP antibody kinetics in dairy cattle.
Comment: Only 8 cows were included in the study and the authors state that they were "diagnosed as MAP-positive during the screening period". It seems that the 8 cows were only selected based on ELISA results and did not have a paratuberculosis diagnosis confirmation by fecal PCR or culture. Without confirmation by MAP detection technology it remains unproven if all 8 cows were MAP-infected. As previously shown for serum ELISAs, the higher the ELISA S/P values the greater the confidence in the diagnosis (Collins-5_ELISA_Evaluation).
---
JOHNE'S SITUATION IN AFRICA
2020-07-06 17:57:04
Research Review – OPEN ACCESS
J.B. Okuni and 8 colleagues have published a review article describing the Johne's disease situation in African countries and potential zoonotic concerns. Their article, titled Paratuberculosis: A Potential Zoonosis and a Neglected Disease in Africa appears in the July 5, 2020 issue of Microorganisms.
Abstract
The Mycobacterium avium subspecies paratuberculosis (MAP) is the causative agent of paratuberculosis, which is an economically important disease of ruminants. The zoonotic role of MAP in Crohn's disease and, to a lesser extent, in ulcerative colitis, the two major forms of idiopathic inflammatory bowel disease (IIBD), has been debated for decades and evidence continues to mount in support of that hypothesis. The aim of this paper is to present a review of the current information on paratuberculosis in animals and the two major forms of IIBD in Africa. The occurrence, epidemiology, economic significance and "control of MAP and its involvement IIBD in Africa" are discussed. Although the occurrence of MAP is worldwide and has been documented in several African countries, the epidemiology and socioeconomic impacts remain undetermined and limited research information is available from the continent. At present, there are still significant knowledge gaps in all these areas as far as Africa is concerned. Due to the limited research on paratuberculosis in Africa, in spite of growing global concerns, it may rightfully be considered a neglected tropical disease with a potentially zoonotic role.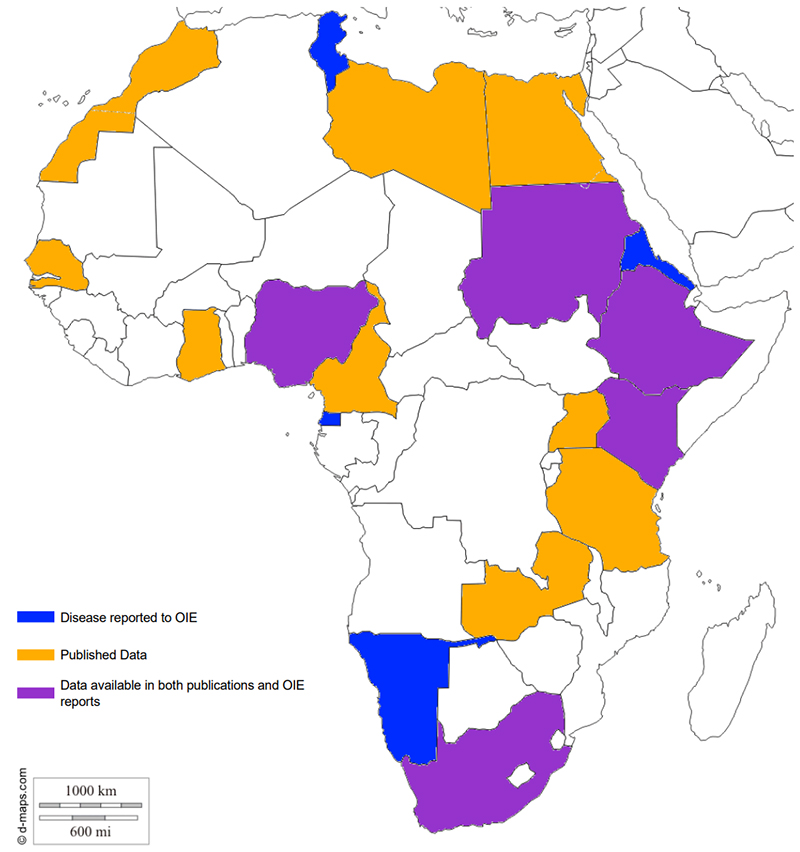 Conclusions
MAP poses a great challenge to the global livestock industry and is currently insidiously
spreading in Africa. Moreover, it could have possible impacts on human health across the continent. Given the fact that any known policies on this pathogen and most of the vital information required for instituting control and policy formulation are deficient, Africa remains a shadowy continent as far as this pathogen is concerned; therefore,  paratuberculosis is, without any doubt, a neglected disease with possible zoonotic involvement in the African context. Given that the few studies undertaken on this disease have shown unfailing occurrence in several African countries, the disease is marching ahead of all stakeholders in the animal industry and needs to be closely studied. More attention in terms of funding and research needs to be given to Johne's Disease in African countries.
---
ZOETIS ELISA KIT FOR CATTLE AND GOATS
2020-06-27 14:16:09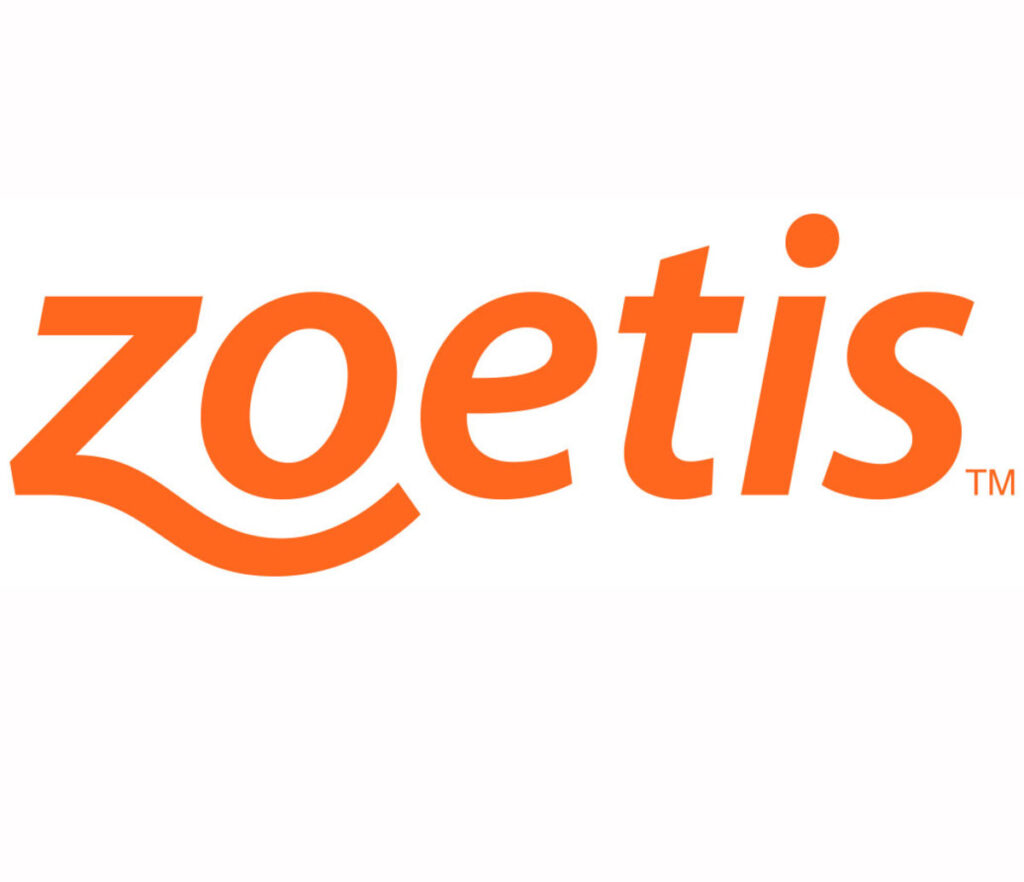 Zoetis produces an ELISA kit for Johne's disease diagnosis that is USDA-licensed for use on cattle (bovine) and goat (caprine) samples. The kit is called SERELISA ParaTB Ab Mono Indirect. The publication providing accuracy analysis was published in SOJ Veterinary Sciences February 2016 [Open Access].
The last news posting incorrectly stated that VMRD was the only ELISA kit licensed for use on goat samples in the U.S. We apologize for this error. Outside the U.S. there are several other ELISA kits used on cattle and goats.
---
VMRD ELISA APPROVED FOR GOATS
2020-06-22 20:51:14
VMRD has obtained a USDA-license for its Johne's disease ELISA kit for use on serum samples from goats. Zoetis is the only other company that has licensed their Johne's disease ELISA kit for use on goat serum samples in the U.S. There are, however, other ELISA kits suitable for use on goat serum or plasma outside the U.S. Accuracy data from the company (shown below) indicate that this new kit performs well with only fecal PCR and necropsy having a higher diagnostic sensitivity. The VMRD kit is also licensed for use on serum samples from cattle.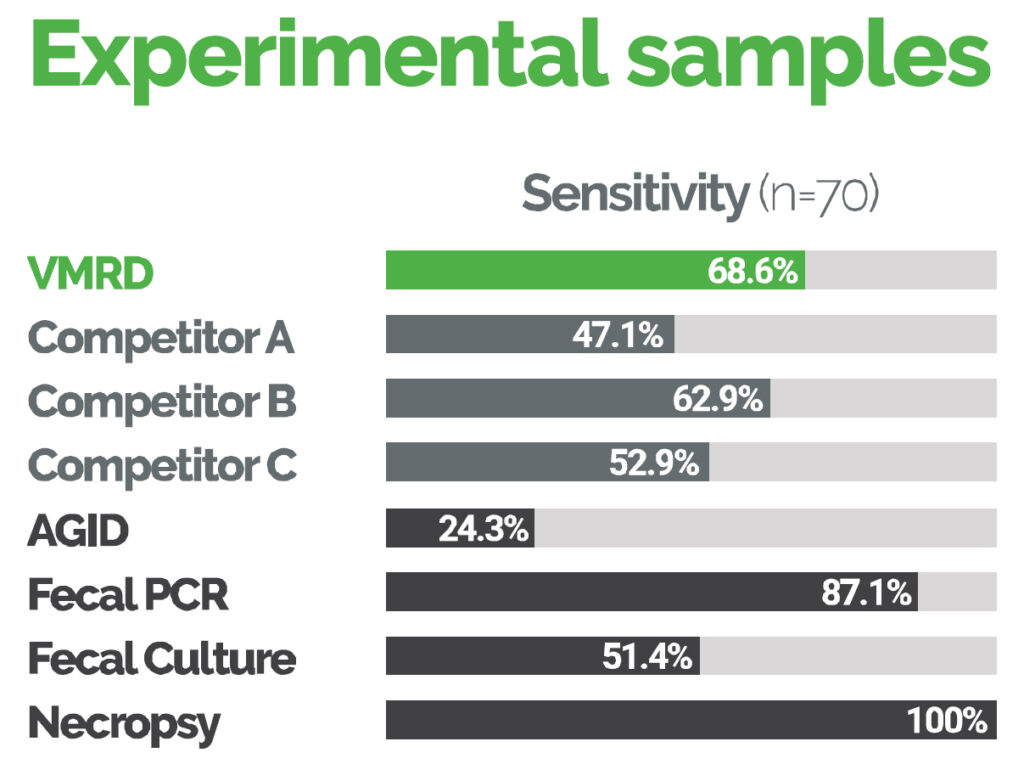 Commentary: These data are provided by VMRD. This website makes no claims as to their accuracy. Johne's disease is prevalent among goats of all types, Boer goats used for meat, Saanen goats used for dairy production, and Pygmy goats or Nigerian dwarf goats used as pets. The ability of goat owners in the U.S. to have ELISA testing done for Johne's disease using a kit approved for use in goats by the USDA will help in the control of this expanding infection.
---
MAP SURVIVAL TACTICS
2020-06-13 21:23:51
Review Article
Deepak Kumar Verma from the Department of Biotechnology, Faculty of Natural and Computational Sciences, University of Gondar, Ethiopia, published a review on strategies MAP uses to persist in the host and in the environment.
Abstract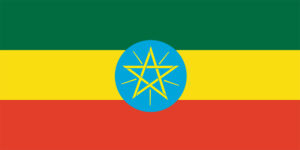 Pathogenic mycobacteria have evolved the mechanisms to subvert host immune response in the favor of long-time persistence and proliferation in the intracellular environment of the host, with resulting in functional dysregulation and disease in the host. Among the genus mycobacteria, Mycobacterium avium subspecies paratuberculosis is a robust pathogen, have a remarkable capacity to persist in the host and adverse environmental conditions (pasteurization temperature, high pH) and recently, emerged as a  major concern of public health significance. Mycobacterium avium subspecies paratuberculosis is the causative agent of Johne's disease in animals and also has been incriminated as the causative agent of Crohn's disease in human beings. Therefore, understanding the factors that contribute to the longevity of this pathogen is essential to restrict the clinical outcomes of infection and design the control strategies. The present review summarizes our understanding of factors that contribute to the survival of MAP within the host and different environmental sources.
Commentary: This article is highlighted in Johnes.org news because questions regarding MAP persistence in the environment are among the more common one submitted to the Ask and Expert feature of this website. Also, review articles like this one nicely compile and tabulate information from diverse sources. This 8-page article cites 89 references and is well-written. Lastly, I wish to highlight publications from countries like Ethiopia that have fewer research resources that many other countries.
---
PRESENTATION: JD IN GOATS
2020-06-05 19:12:47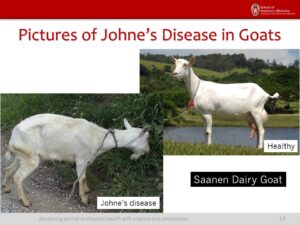 Johne's disease (JD) is a significant problem for the goat industry.  I was asked by a 4-H group in Pennsylvania to prepare a presentation on JD in goats.  That presentation was delivered by Zoom.  I also recorded it and placed on this website for the benefit of anyone seeking to know more about this important topic.  The 29-minute presentation with 40 slides is targeted at kids in 4-H and other goat owners.
---
JD CONTROL FAILURES
2020-05-30 15:34:58
Control of Johne's disease (paratuberculosis) requires diagnostic testing, but it also requires so much more. When advising people about control of Johne's disease, whether an owner of 4 pygmy goats, a top breeder with 150 expensive show-winning sheep, a dairy farmer with 1500 Holstein cows, or a breeder with 30 Wagyu beef cattle, I find a common theme – the subject of today's news post.
Control of Johne's disease requires identifying the MAP-infected animals and acting promptly to prevent those animals from spreading the infection. Other control measures are also important but let us just focus on testing for now.
Many veterinary diagnostic labs can run ELISA kits and PCR assays of proven accuracy. Veterinarians are well-informed on how to recommend the appropriate test for each herd or flock situation. Sometimes it is a blood test (ELISA) and other times it is a PCR for MAP genes on a fecal sample. The second part of the JD control process is taking appropriate actions based on those test results and this second step is in the hands of the animal owner. Failure to follow through with an "action plan" based on test results is the single most common reason for failure of Johne's disease control programs in my experience.
When exploring apparent control program failures with owners, I start by asking them about their testing program: which test, which animals are tested, and what actions are taken based on the test results. I often then discover that the owner tests their animals regularly, as their veterinarian has advised, but then simply wait to cull the test-positive animal until they see signs of clinical disease: diarrhea and loss of weight. My rather direct response is: "why bother testing then?"
Animal owners have a laundry list of reasons for not culling JD test-positive animals, such as:
The cow looks good and is producing milk.
The sheep has some of the best genetics in my flock.
The goat is a pet and everyone in the family loves her.
I bought this expensive beef bull from a breeder who claimed not to have Johne's disease.
…and the list goes on.
Pictured below are photos of animals that tested positive for Johne's disease, were confirmed to have a MAP-infection, and were shedding MAP in their feces thus being a source of the infection for other animals on the property. [I took the photos, my lab did the tests, the animals developed clinical JD soon after the photo or I did a necropy, so I am confident in the diagnosis.]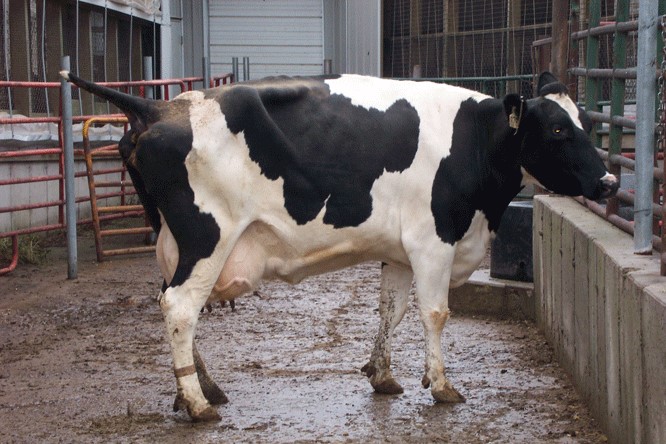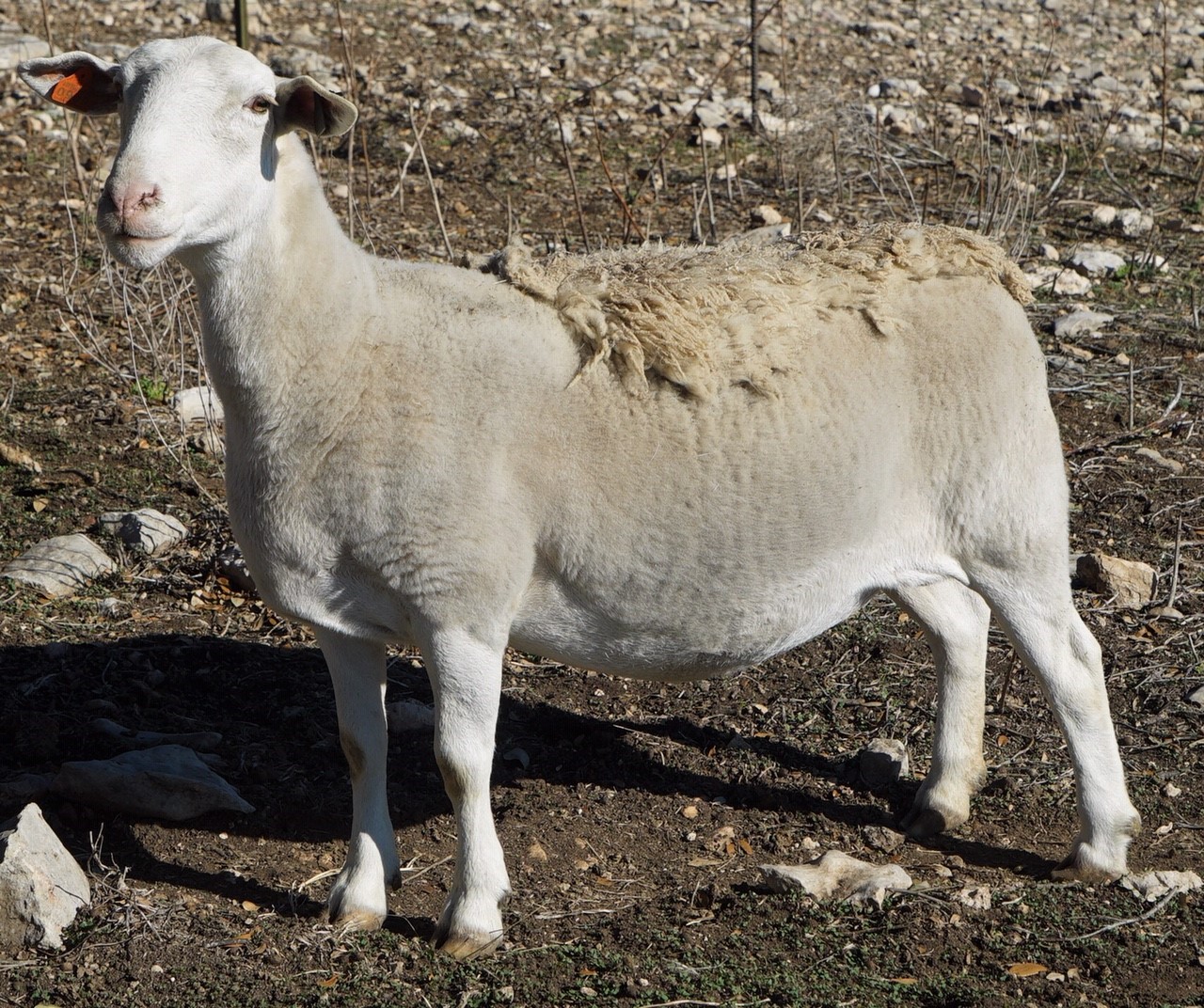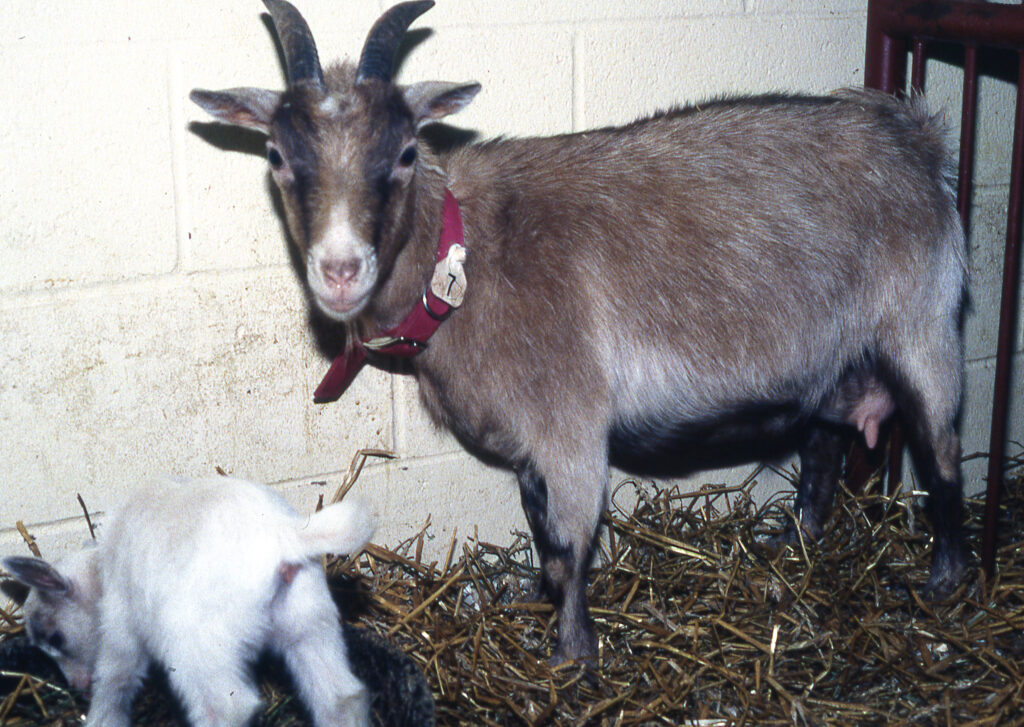 Granted, it is difficult to cull healthy-looking animals. However, the consequences of not doing so are that these infected adult animals that are shedding MAP will infect young animals on the property (including all kinds of ruminants on the farm). These animals may take 2-6 years to become adults and then be detected as MAP-infected and the JD control program will appear to have been a failure. Owners get discouraged and may stop trying to control Johne's disease. Worse, they may sell animals to other people thereby infecting more herds or flocks.
Because this failure to appropriately act on JD test results takes place over years, the consequences are not immediately apparent, and this is the challenge of JD control.
Borrowing from our current pandemic situation, imagine what would happen if we tested people for COVID-19 and did not promptly act on positive results for active infection, i.e. PCR tests, by quarantining and treating those individuals. Everyone is aware of the steeply climbing rates of infection witnessed in virtually every country of the world before control measures were effectively implemented as we try to "flatten the curve".
Johne's disease is not that different. It's an infectious disease spreading as such diseases do. The main differences are that the timeline is longer and we have no treatment. Effective JD control requires appropriate, prompt, and effective actions based on test results. This most often means culling or euthanasia. In some circumstances isolating the MAP-infected animals for a limited time while rescuing valuable genetics collection of eggs or semen. Changes in herd or flock management practices are also important to limit MAP infection transmission, but removing the source of infection, the test-positive animals, is a vital first step.
In my view, JD control programs are scientifically solid and proven effective. Failures of control programs most often can be traced to failures to fully implement those programs, starting with culling of MAP-infected animals.
---
1
2
3
…
10
Next »