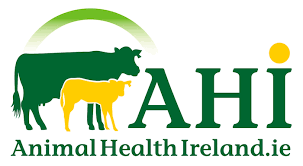 Animal Health Ireland (AHI) is seeking a Program Manager for their Johne's disease (JD) control program.
The following text is from their website:
Animal Health Ireland is a not-for-profit, public-private partnership, tasked with controlling livestock diseases not subject to international regulation, with the objective of improving the profitability and sustainability of Irish farmers and the agri-food sector. The advice provided by AHI is developed by a number of Technical Working Groups (TWGs) and the delivery of its major programmes, including one addressing Johne's disease (JD), is overseen by cross-industry Implementation Groups (IGs).
The Position
The establishment of the Irish Johne's Control Programme (IJCP) has been led by AHI in conjunction with industry stakeholders through the JD IG, guided by scientific input from the JD TWG. The IJCP is a long-term programme for the control of Johne's disease and recognises the value of effective and on-going disease prevention and containment practices to control the infection. The IJCP provides pathways for test-negative and test-positive herds, while also improving calf health and biosecurity and providing market assurance.
A vacancy has arisen for a programme manager to oversee the continued development of the IJCP. Reporting directly to the CEO, the successful candidate will have responsibility for all aspects of the IJCP, building on the significant progress made to date, and will also have the opportunity to contribute to other AHI programmes and activities.
Follow this link for more details.
---