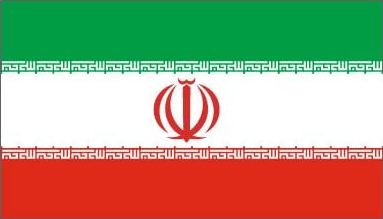 Nasim Sadeghi from the Department of Food Hygiene, Faculty of Veterinary Medicine, Ferdowsi University of Mashhad, I.R. Iran and 2 colleagues have reported on the detection of MAP in pasteurized milk in northeastern Iran.  Their research article appears in most recent issue of the Iranian Journal of Chemistry and Chemical Engineering.
Abstract
Mycobacterium avium subsp. paratuberculosis (MAP) is a gram-positive, small, acid-fast bacillus with high environmental resistance. In animals, especially ruminants, it leads to Paratuberculosis (PTB) or Johne's disease, which is chronic granulomatous enteritis. This bacterium as the main causative agent of Crohn's disease can be a serious threat to human health. This study aimed to detect MAP in pasteurized milk samples produced in Khorasan Razavi province, Iran, using Direct Nested PCR, PCR, and culture methods. In this study, 544 milk samples from Pasteurized Milk Production Companies were selected randomly during the 3-month period. DNA was extracted from milk fat after centrifugation. In order to identify the bacteria, Direct Nested PCR and PCR tests were applied using IS900 and f57, respectively. Furthermore, to detect viable MAP, positive samples resulted from Direct Nested PCR assays were cultured on Herrold's egg medium. For identification of mycobacterial isolates, all colonies were processed by PCR based on f57. A total of 544 pasteurized milk samples were assayed, and Mycobacterium paratuberculosis was detected in 39% of them by IS900 Nested PCR, and only 4.9% of samples were positive in the culture method. All the colonies were positive for the f57 using PCR. The results of this study indirectly indicated a high level of contamination of pasteurized milk to Mycobacterium paratuberculosis which is due to the large number of affected animals in livestock farms in Khorasan Razavi province. However, in comparison with the other researches, the low percentage of viable bacteria in pasteurized milk can be due to changes in temperature and time in pasteurizing systems of milk production companies in Khorasan Razavi province, Northeast of Iran.
Comment
When it comes to MAP, pasteurization is not perfect.  The body of scientific evidence that viable (living) MAP occur in retail pasteurized dairy products continues to grow making this an important food safety issue.  Rates of MAP detection by PCR methods, which do not distinguish living from dead MAP, are much higher than when using culture-based methods that detect only live MAP, as shown in the Iranian study.  As new non-culture-based methods for detection of live MAP in dairy products are developed, I anticipate there will be even higher rates of viable MAP detection in dairy products.  Also, the expanding paratuberculosis epidemic in animals globally results in steadily rising levels of MAP in all foods of animal-origin.  
It is also important to consider that dead MAP in food may act as an allergen for some people potentially triggering inflammatory responses leading to diseases such as Type 1 Diabetes that are presently consider autoimmune disease.  The cell walls of mycobacteria harbor some of the most potent immunogens known and have been used in Freund's complete adjuvant to bolster immune responses to other antigens to produce high levels of antibodies in animals for decades.
Here is a partial list other published studies that have found live MAP in retail pasteurized milk:
In closing…..
Please forward the link to this news item to others you know who might be interested.
Please subscribe to this website if you want to get regular emails about news items and content additions to the site.
Please consider donating to help sustain this website.
---